Nordic Skiing, Fat Biking and Snowshoeing for all! Our Annual Event looks a bit different this year but still filled with winter trails activities, snacks, coffee, fun. We welcome community and visitors, families, kids of all ages and dog friendly (on leash) at Cache Creek, Stilson Park and Turpin Meadow Ranch.
Mark your calendar for the 2nd Sunday in January: Sunday, January 10th at :
Turpin Meadow Ranch (24505 Buffalo Valley Rd. Moran) – 10am to 4pm
Cache Creek trailhead (East Jackson) – 11am to 3pm
Stilson Park (cnr Hwy 390 and 22, Wilson) 11 am to 3 pm.
Reserve your free demo Nordic skis at Skinny Skis before heading to the trails.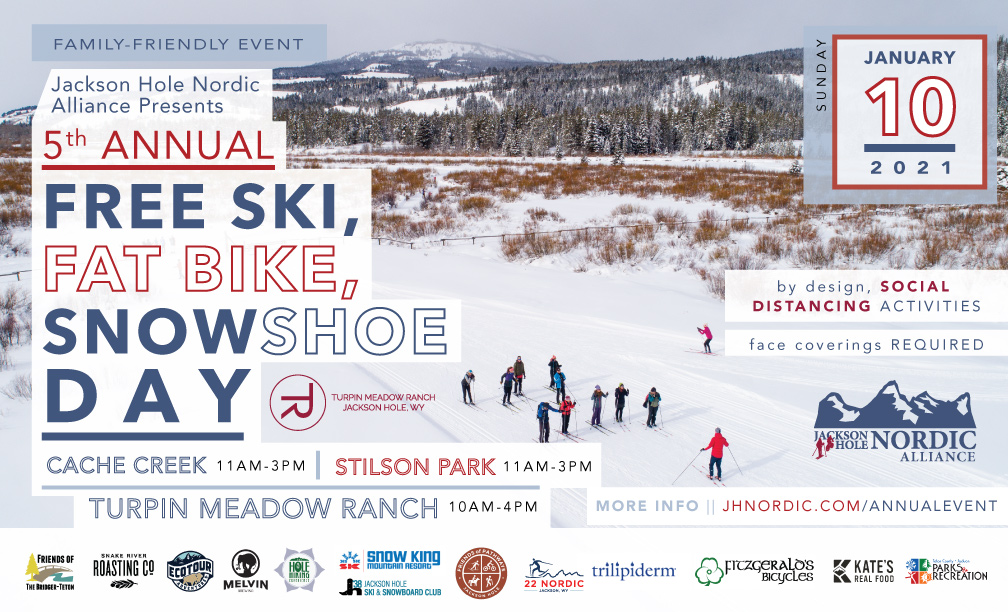 Following the Teton County Public Health Guidelines:
All activities are outdoors, in open spaces -Be sure to keep 6 ft social distancing
Masks required -please BYO (we'll have free masks on hand, just in case, from JH Chamber available at each of the 3 event locations),
Individual waivers for each activity provider; online waiver/registration at Turpin Meadow Ranch
Participants to use their own car as their basecamp
Disinfectant applied for demo bikes, snowshoes, nordic skis
Signs from the JH Travel & Tourism Board on Mask wearing will be posted at each of the 3 locations.
Recommendation to stay home if you are sick, have any symptoms or have been exposed to anyone sick.
---
1. Turpin Meadow Ranch (10 am – 4 pm)
Free trail pass, free skate and classic skis (limited supply), we encourage you BYO ski gear, DIY snowshoe tours, free fat bike demos (limited supply) . Make lunch reservations in advance.
Capacity: Accommodating up to 100 guest participants in 2 sessions AM/PM (10am – 1pm OR 1- 4pm)
Sign Acknowledgement of Risk: Participants will be required to sign-up in advance – LINK COMING
Lunch Reservations will be required in advance. Lunch will be served in the Lodge from 11:30 am – 2:30 pm.
Reserve Gear: Participants who would like to utilize skis, snowshoes and/or fat bike must schedule in advance – Call or email Turpin Meadow Ranch: info@turpinmeadowranch.com (307) 543-2000
Bridger-Teton US Forest Service BlackRock team and Friends of Bridger-Teton -with wildlife, winter trails and winter recreation info.
If you have never cross country skied or want to explore on and off trail in the beautiful Bridger-Teton National Forest, January 10th is the ideal day to try it out.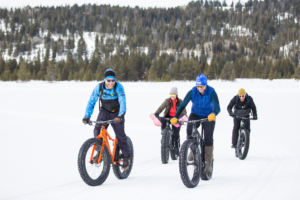 For Turpin Meadow Ranch: Sign the Event Activity and Trail Use Waiver Online
Speed through Registration by pre-signing the Event Activity and Trail Use Waiver online -click here .
Once the Waiver form is completed online, you will be able to print a pdf copy. We encourage you to print this to present at registration. WE can also look you up as "pre-registered."
---
2. Cache Creek (11 am – 3 pm)
Free Snowshoe Demos and Tours: from Hole Hiking Experience
Free Fat Bike Demos courtesy of Teton Mtn Bike Tours, Friends of Pathways, Hoback Sports, Fitzgerald's Bicycles
BYO Helmets (loaner helmets will be available if needed)
Bridger-Teton US Forest Service Jackson team and Ambassadors, and Friends of Bridger-Teton -with wildlife, winter trails and winter recreation info.
Sign Registration/Waiver: each activity will provide their own to participants
Extra trail grooming -for main Cache Creek trail , and fat bike single track -Hagen and Sidewalk trails
Vault toilets on-site
3. Stilson Park (11 am – 3 pm)
Free Nordic ski lessons by Nordic coaches  (45 min. Intro lessons) – Limit number of participants to no more than 8 per lesson.

11:30 am, 1 pm and 2 pm (both skate and classic lessions simultaneously)
First come and first served basis (check-in at the Parks & Rec tent to get their name on the list), paper waiver must be filled out.

Free Back Country Nordic ski tours led by JH Ecotour Adventures
Grooming: Wider grooming on Stilson Loop for ample space to spread out. Skiers can extend onto Wilson Centennial Trail or cross over to Emily's Pond dike trail. Grooming by Teton County/Jackson Parks & Rec
Tween Track & Games with 22 Nordic
Stilson offers START Bus access and toilets
Dog-Friendly Event
Dogs are welcome too in all three locations! Leashes will be required for dogs.
Use courtesy when allowing your pup off-leash to roam the trails, just be sure to clean up after them.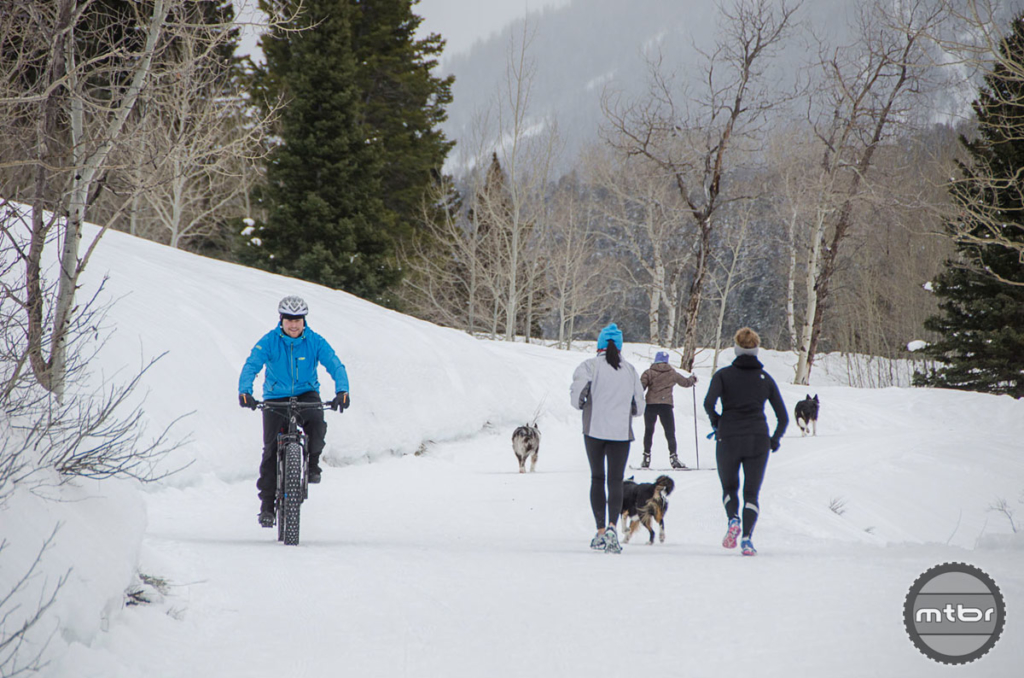 ---
Share your Experience
If you are have joined in on the fun at our JH Nordic Alliance Annual event before, we want to hear from you. E-mail us your photos, video and your words to describe your experience. And be sure to tell a friend and even bring them with you!
Need Volunteers
We are always happy for more volunteers to help make this fun-filled day run smoothly. If you are interested in volunteering please e-mail us.