8 fun clinics to improve your technique, fitness, enjoyment
Hosted by Masters Coach Scott Horn and Jackson Hole Ski Club Nordic team coaches, the clinics are back for Season 3! There will be 8 clinics every other week from 11am-12:30pm, starting on December 10th -March 18th, alternating skate skiing and classic cross-country.
Work on your technique and form with professional tips and exercises from USSA certified coaches. Stay and ski all day with your clinic ski pass at Teton Pines Nordic center. NOTE: March 4th and March 18th clinics will be held at Trail Creek Nordic, on Trail Creek Road, Wilson (just off Hwy 22). Enter by the JH Ski Club Nordic cabin.
There will be two-three coaches and 2-3 small groups per clinic, and plenty of outdoor space to stay socially distanced. Meet local nordic skiers, bring your friends and family. We ask that everyone wear a mask or double buff.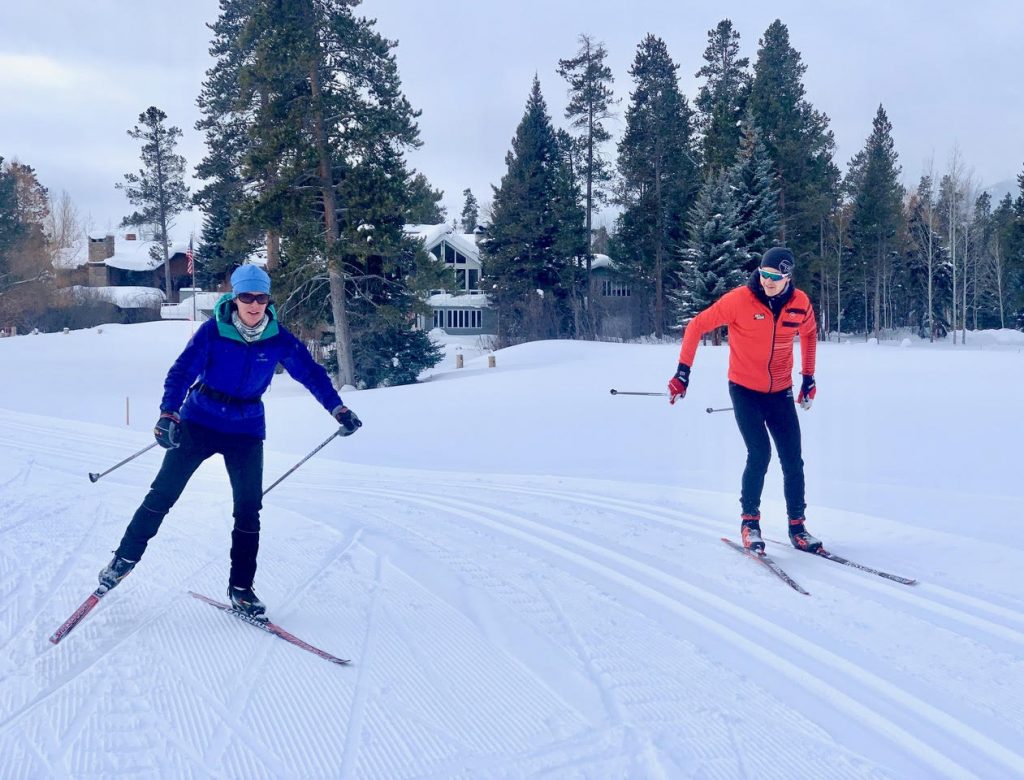 Clinic Dates
Thurs Dec: 10th -classic XC ski
Wed Dec 23rd – skate skiing
Thurs Jan 7th – classic XC ski
Thurs Jan 21st – skate skiing
Thurs Feb 4th – classic XC ski
Thurs Feb 18th – skate skiing
Thurs Mar 4th – classic XC ski-Trail Creek
Thurs Mar 18th – skate skiing-Trail Creek
Same rates as last year!
Season Clinic Pass (8 clinics): $225 includes 8 Teton Pines day trail passes
Season Clinic Pass (8 clinics): $200 for existing Teton Pines season pass holders/TP members
$35 drop-in (includes Teton Pines full day trail pass)
$30 with Teton Pines Nordic season pass/Teton Pines members
$35 drop-in for clinics located at Trail Creek Nordic (includes full day pass)
Clinic season pass – with or without a Teton Pines ski pass – includes a free JHNordic buff!
BYO mask. The Teton Pines Nordic Center Ski Shop will be located downstairs on the southside (back) of the Clubhouse, with retail staff serving at the door. The plan is to stay outside, use your vehicle as your "basecamp". Bathrooms are available inside.
Ski rentals and waxing available at Teton Pines Nordic Center, at the lower level workshop and Skinny Skis. (We encourage 1st time beginners to take a lesson or 2 before joining these clinics )
March 4th and 18th Location: Trail Creek Nordic Trails, Trail Creek Rd., Wilson (off Hwy 22, 1 mile west of the Wilson Post Office). Meet at the JH Ski Club Nordic cabin.
Sign up (and for more info), contact: Info@JHNordic.com